Cocktails anyone? Jag gillar iofs cocktails men det här inlägget kommer inte innehåll drinkrecept. Cocktails anyone? Är nämligen namnet på en kollektion hololack från Glisten & Glow. Här ser ni swatches på Cocktails anyone? Part 1. Jag älskar holos och den här kollektionen är verkligen helt fantastiskt. Dröm dig bort till sommar, sol, palmer och paraplydrinkar.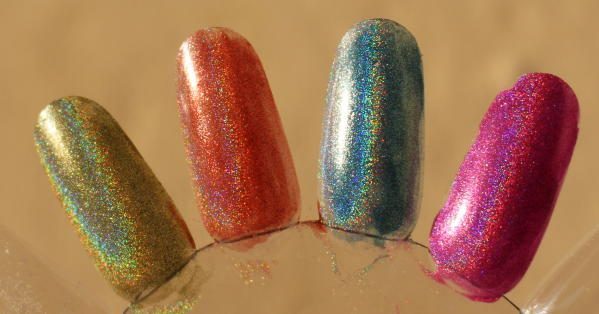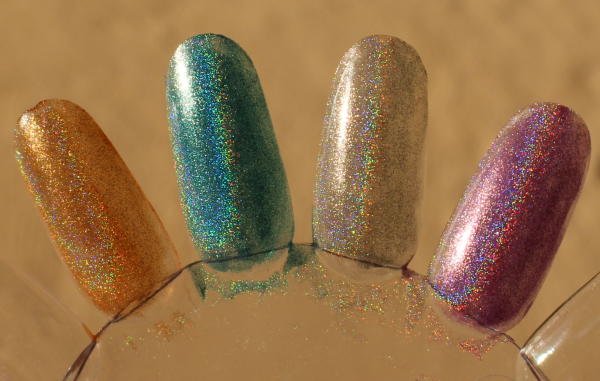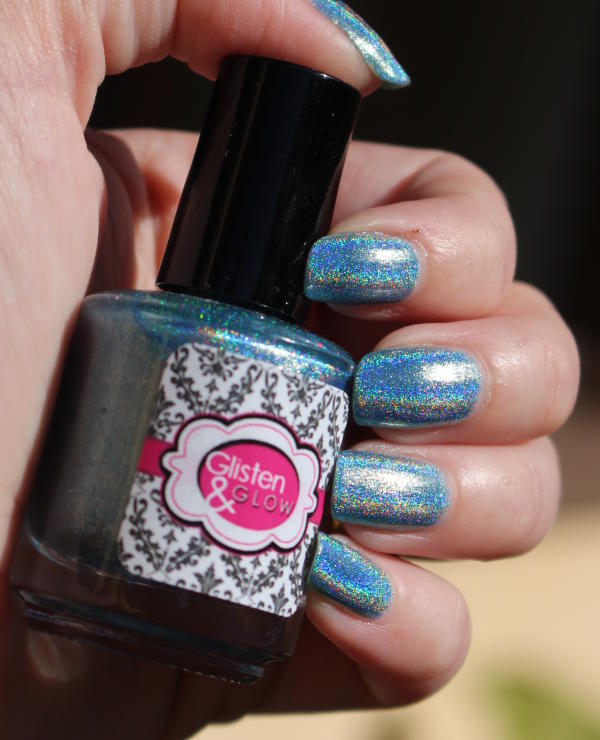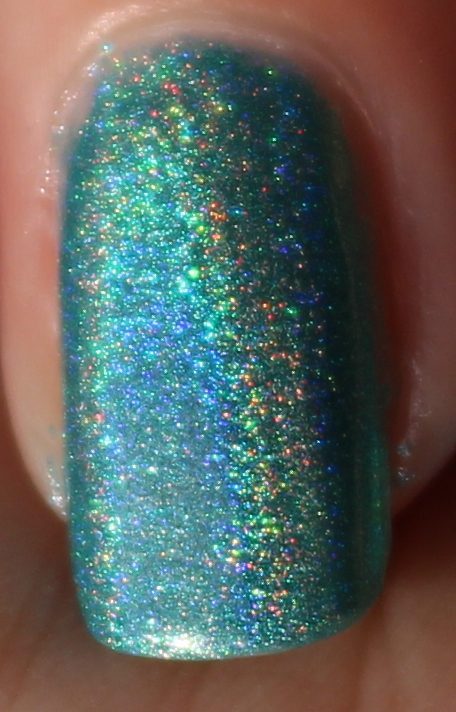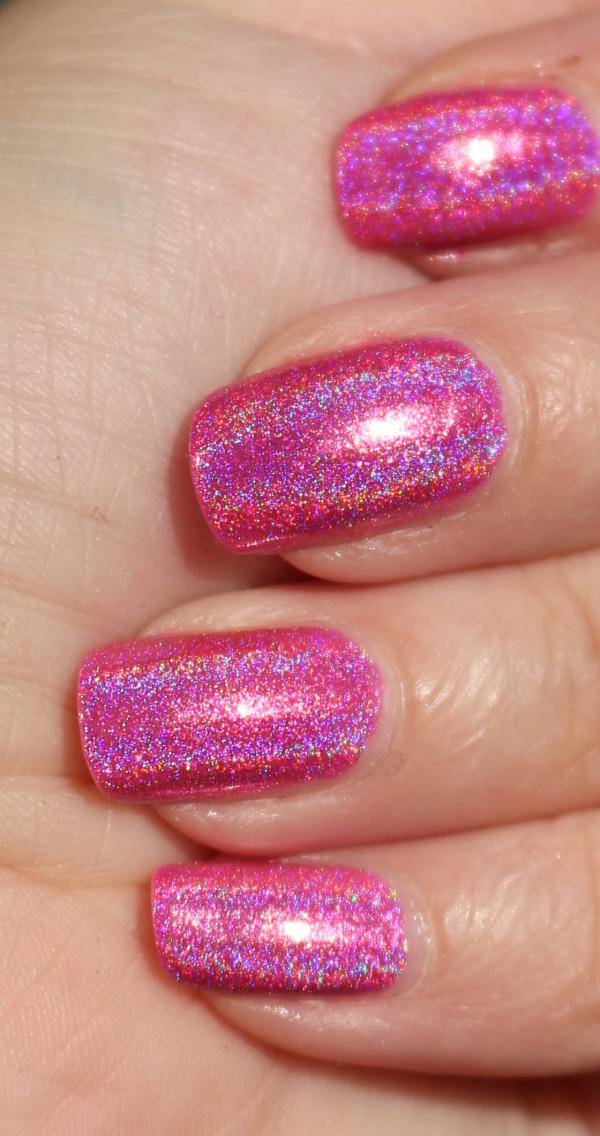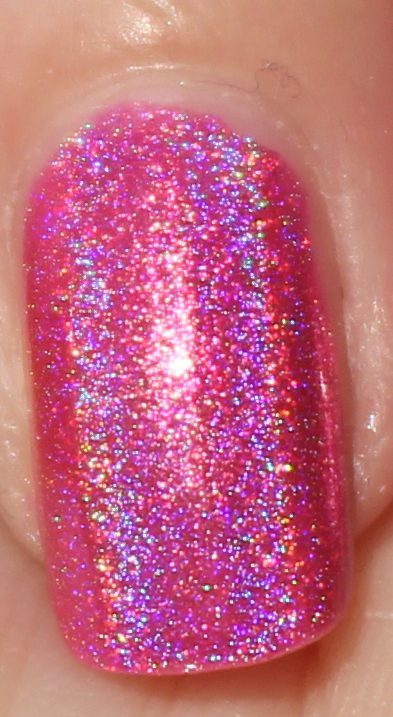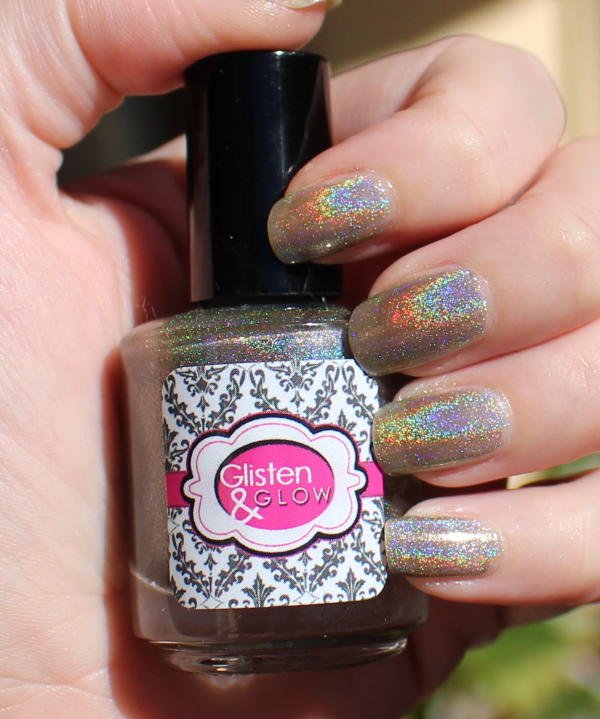 Jag har använt Glisten & Glows HK Girl Top Coat på alla bilderna och alla bilderna är tagna i solljus för att riktigt visa upp det vackra holoskimmret. Så Cocktails anyone? Vilken är er favorit?
Cocktails anyone? kollektionen kom i somras men de finns fortfarande i lager hos Glisten & Glow. Observera att eftersom Glisten & Glow håller till utanför EU så kan ni åka på tull om ni handlar direkt från dem.
Cocktails anyone? I do like cocktails but this post doesn't contain drink recipes. Cocktails anyone? Is the name of a collection with holo polishes from Glisten & Glow. Above you can see swatches of all of the polishes from Cocktails anyone? Part 1. I love holos and this collektionen truly is amazing. Dream away to summer, sun, palmtrees and umbrella cocktails.
I've used Glisten & Glow HK Girl Top Coat on all of these swatches and photos are taken in sunlight to really show of the beautiful holo shimmer. So what about Cocktails anyone? Which is you favorite?
The Cocktails anyone? Collection was released during the summer of 2015 but is still available from Glisten & Glow. Glisten & Glow ships from outside of EU so if you live in a EU country then you should know that their is a risk that you will have to pay customs when you shop from outside of the European union.